Galley Kitchens was started by Peter Ray in 1991. Peter was an ex shipwright by trade hence the name Galley. He then turned to kitchens, and worked in the kitchen industry for over 10 years prior to opening Galley Kitchens. In 2010 Peter retired leaving his son Paul, and daughter Liarne to run his business. Today Paul and Liarne still run Galley and now have their own children working within the business.
Galley Kitchens is proud to be a family owned and operated business.
At Galley Kitchens, we understand that life is busy and decisions regarding the heart of your home can be overwhelming. That's why you want to choose a company that understands and is passionate about kitchens! We, at Galley Kitchens believe that quality is paramount and will work with you to understand your design aesthetic to create the kitchen of your dreams. Our motto is to create a kitchen that is a showroom in any home. We believe in useful design, quality, and attention to detail. From first timers to regular renovators our expert team will ensure that your kitchen is the feature of your home.
With over 25 years – experience, the team at Galley Kitchens know the many things to consider when purchasing a new kitchen. As with anything you buy, it's important you look at the quality of the product and workmanship. At Galley Kitchens, we pride ourselves on providing the highest service, quality and workmanship. Any part of the kitchen that we do not manufacture ourselves, comes from reliable, reputable companies that sell products that are of the standard we expect. The kitchen we install in your home will be of the quality we would have in our own. No exceptions.
From our customer service staff to our installers, the team at Galley Kitchens are passionate about creating kitchens. With a high level of quality and experience we know what works and what will be suitable in your home. Functionality, Design and practicality are paramount elements to consider. At Galley Kitchens we know that each household is different in how they use their kitchen and the items stored there and we ensure that all these things are considered when your kitchen is designed and built. From kitchens that reflect a modern or contemporary look, to refined comfort, classic or sophisticated elegance to the newest trends in kitchen and interior design – the team at Galley Kitchens will ensure that your kitchen is an individual reflection of your home and personality.
Why not call us on 02 4329 1900 and make an appointment to see how a Galley Kitchen can transform your home.
Meet the Team
With over 60 years combined experience you are sure to be in good hands with the team at Galley Kitchens.
Tony - Kitchen Designer
With over 18 years in the industry and trade certifications in kitchens, shop fitting and detailed joinery, Tony loves nothing more than seeing the end result of a kitchen design and how it can change the feel and ease of use of the new space (and of course seeing how impressed you are with the finished product!). When he's not designing beautiful kitchens, Tony enjoys surfing, snowboarding and motor sports.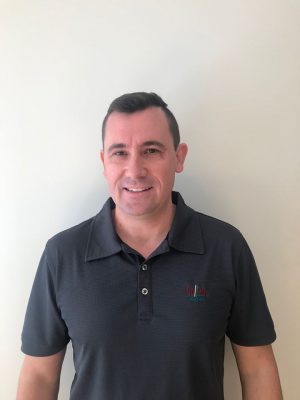 David - Kitchen Designer
David is a 3rd generation furniture craftsmen and has over 39 years experience in kitchen design, manufacture & installation. David believes that having manufacturing experience gives him a leading edge with design possibilities. When he isn't designing the kitchen of your dreams, he enjoys boating.